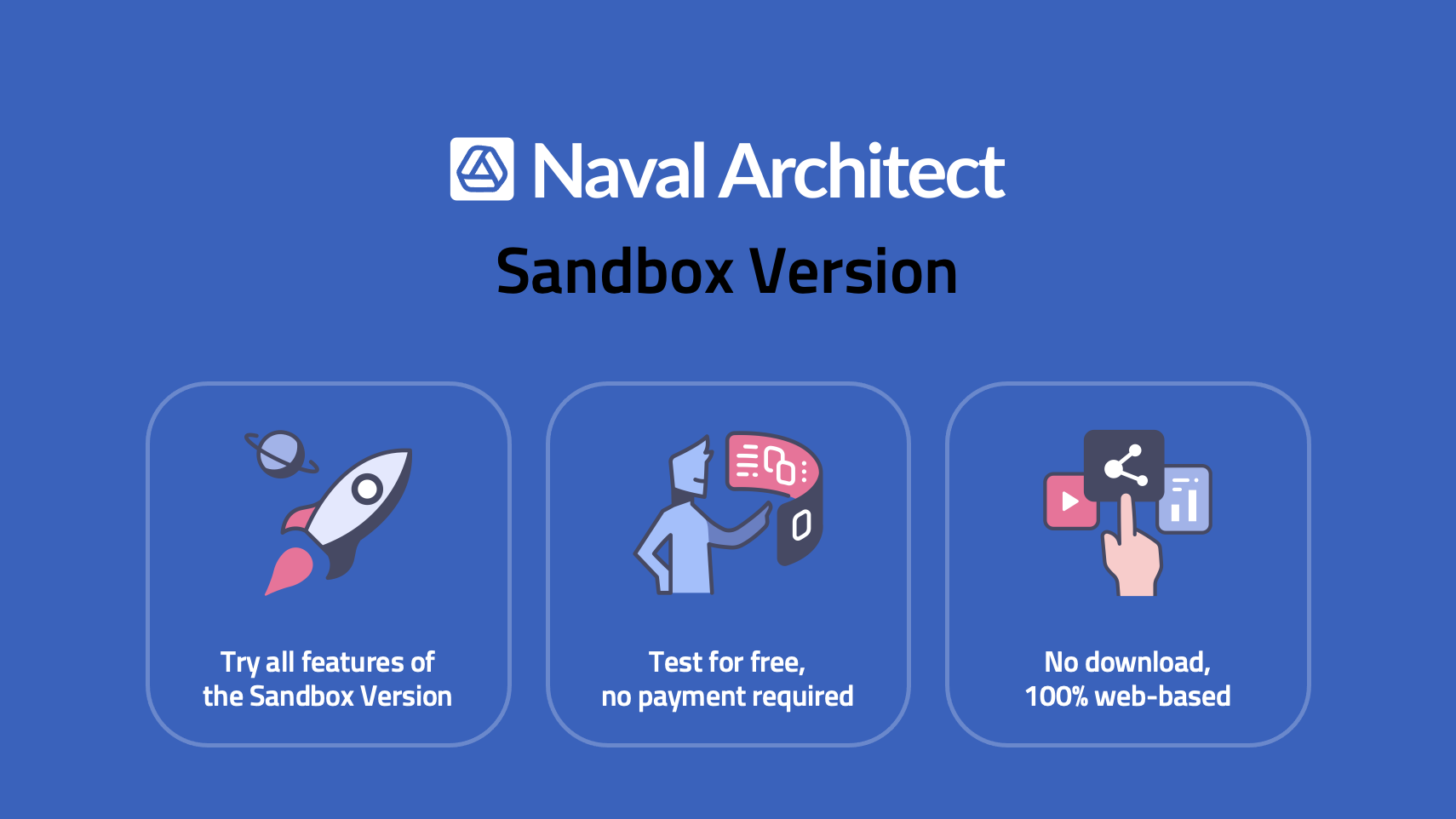 Naval Architect Sandbox Version just launched! 🎉
We are excited to announce that we have launched a free test version of the most efficient ship design and shipbuilding software:
the Naval Architect Sandbox!
Why it's worth signing up:
– You can try out all current features of Naval Architect
– You can test the system for free, no payment is required
– 100% web-based, no download, so you can start right away
Our team has worked hard to create the most innovative ship design and shipbuilding software. With this new technology, we aim to actively push the shipbuilding industry to the era of connected design and Digital 4.0.
What is Naval Architect?
Naval Architect's mission is to maximize efficiency and reliability in engineering projects via our integrated cloud platform. Our technology can be applied in many industries, but our initial focus area is shipbuilding: Naval Architect connects stakeholders over a browser-based cloud platform to collectively create a digital representation of a ship (digital twin). We combine rapid 3D modelling with an innovative information management system. Naval Architect achieves cost savings by reducing planning errors and increasing efficiency.
Our vision is to become the leading digital twin platform that is used from early design through construction and operation. We aim for a comprehensive digitization of the shipbuilding industry – from ship design over manufacturing to subsequent ship operation – based on a central database and a shared digital ship model. We call this vision:
Ship Information Modeling (SIM)
The SIM – a database that contains all the information about a ship – is continuously maintained throughout the ship's life and is the essential source of information. By streamlining the design process and by offering a digital and collaborative approach, Naval Architect can significantly reduce the overall risks in shipbuilding projects.
See more information about our product here: benefits | features | use-cases
We are looking forward to see you on the Sandbox! Follow us on Linkedin to stay tuned on new releases.