Cloud Ship design software Platform
Fast Track your way to an improved ship design process
Project Management Platform made for Shipbuilding
Design ships to match customer requirements, easily perform feasibility studies and efficiently lay the basis for the ship's digital twin.
A uniform database with all project data and properties for enhanced transparency, reliability and working efficiency.
Keep track of the current project status, utilize data from previous projects to conduct plausibility checks to minimize risks.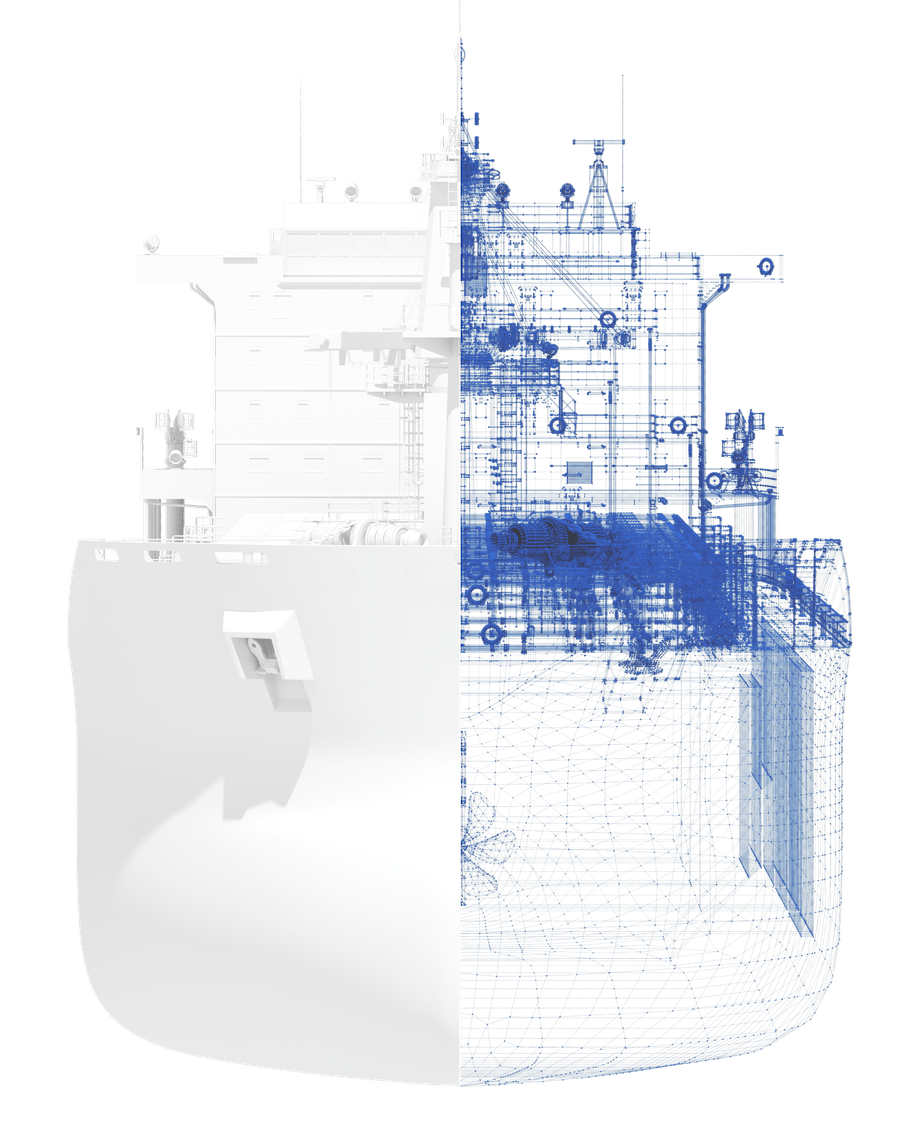 Share information consistently across stakeholders, including internal communication across departments as well as external communication with your partners and customers.
Derive quantities, areas, volumes, and other key figures directly from the model, create automated reports with reliable data on weight, time, cost, and other technical parameter.
Process Automation for max. Efficiency & Reliability in Shipbuilding
Process Automation
 Reduce manual rework and human errors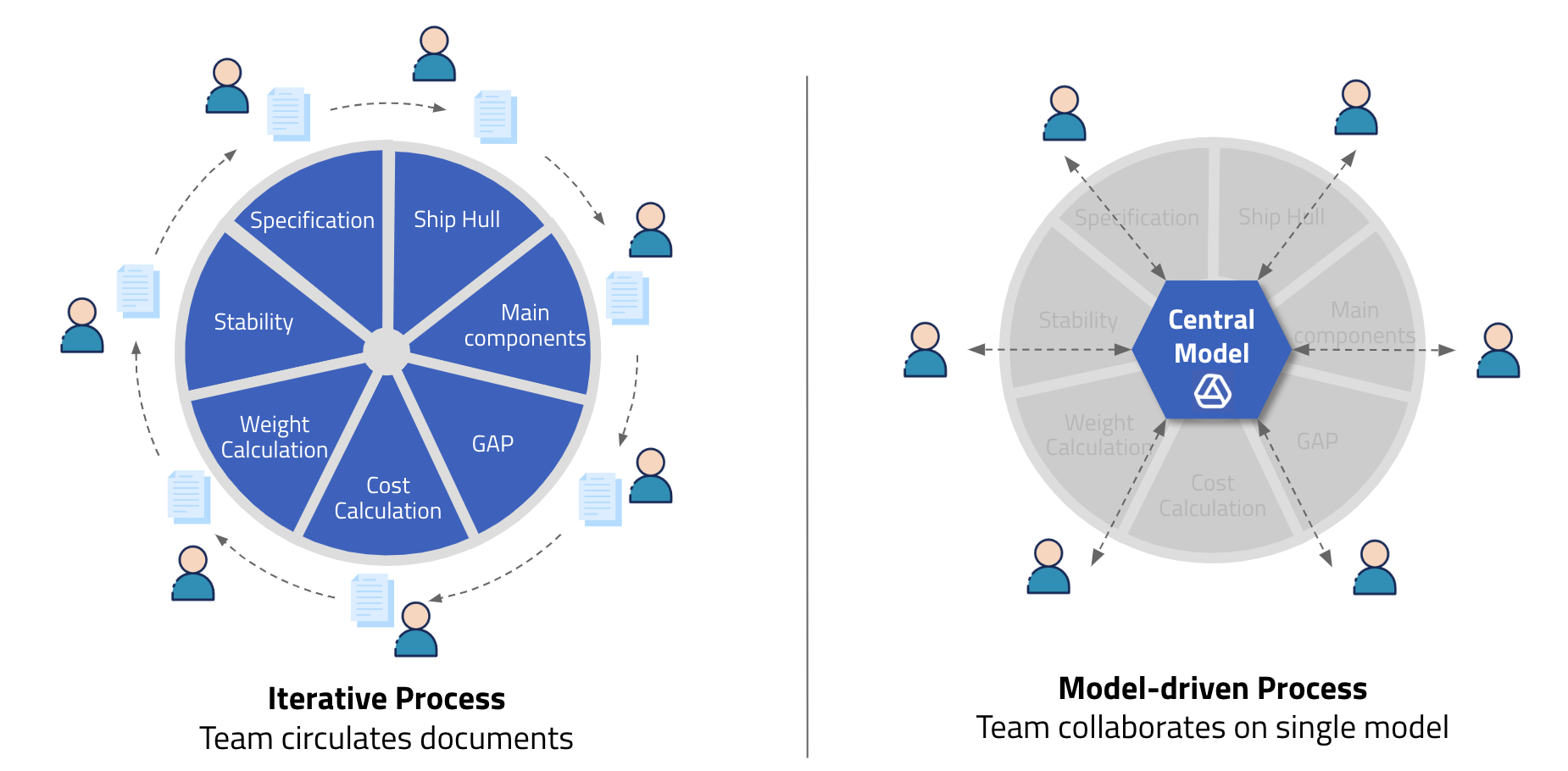 Our Solution: Cloud Shipbuilding Platform
Rethinking Project Management for Shipbuilding
Naval Architect is the industry's first Cloud Shipbuilding Platform to automate design, engineering, and production processes based on a digital ship model. We enable project teams to collaborate in a shared and cloud-based environment, maximizing your business efficiency and reliability and making sure that your projects are consistently delivered on time and budget.
Our solution in a nutshell: We provide a central platform for creating and managing project data based on a digital ship model that project teams collaborate on in the cloud. This central model is the "Single Source of Truth" and contains all information about the ship: e.g. General Arrangement, 3D CAD model, planning status, weight calculation, specifications, component data, project history and any other information you define. It is continuously maintained throughout the ship's life and is the essential source of information.
find out more
While other shipbuilding software merely focuses on the improvement of isolated tasks, Naval Architect addresses the overall process. It fundamentally changes how stakeholders engage and interact in shipbuilding projects by moving from a process with information distributed across technical drawings, CAD data, and other documents towards a shared digital representation of the ship.
This central digital ship model serves as a reliable "single source of truth" for all stakeholders to collaboratively work on, which simplifies both ship project management and the ship design process.
We believe that optimizing the design phase is the best way to avoid unwanted additional costs caused by time delay, planning errors and poor change management. Our ship design software can be applied from project start to also cover the early ship building process where the improvement potential is high.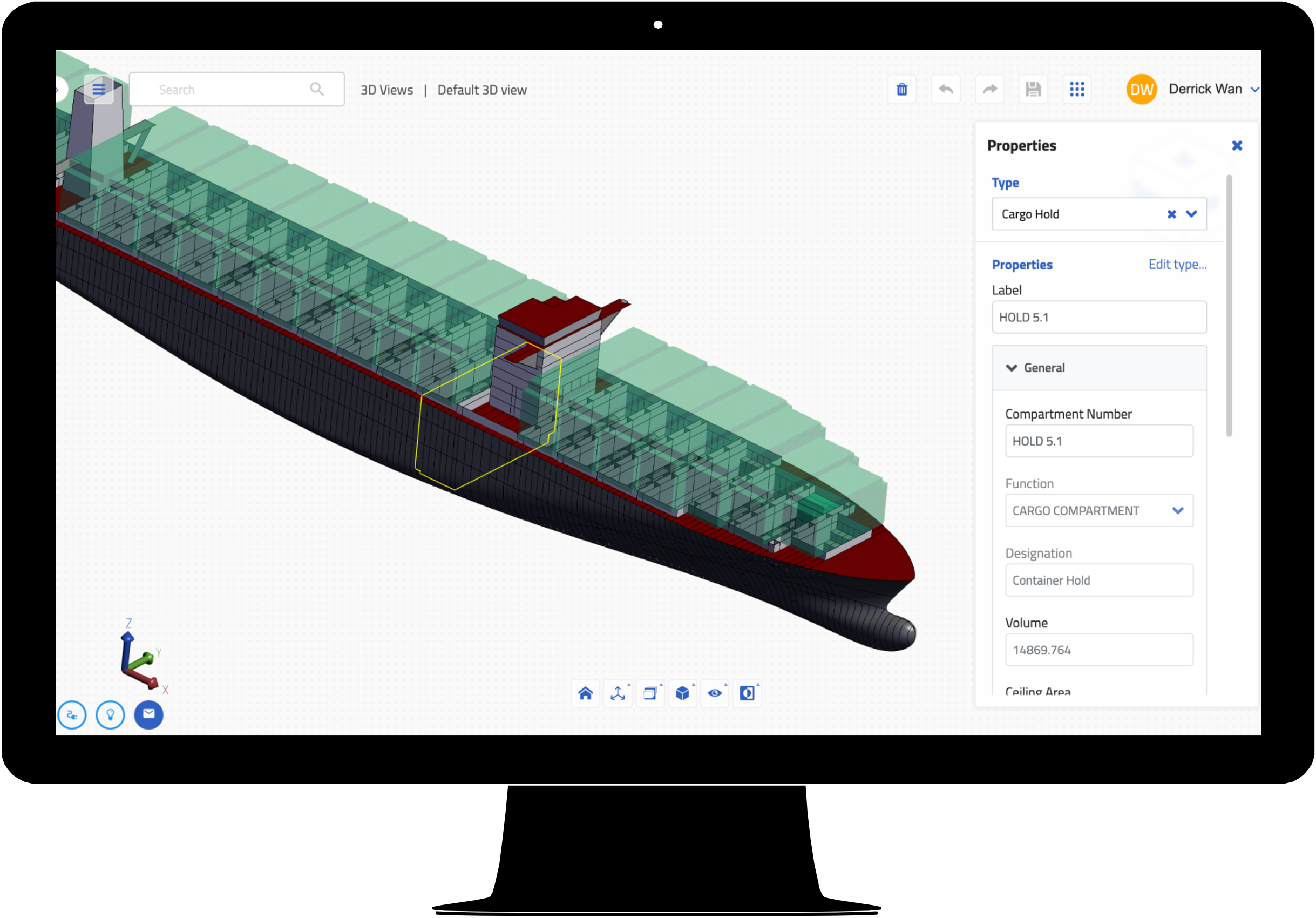 Ship Information Modeling (SIM)
Consistent information throughout your project
Increase design efficiency and minimize planning errors.
Intelligent 3D Model of the ship right from the start
Fast modeling: combine the speed of 2D drawings with the added value of a true 3D model
Define project-specific standards for information exchange
Model all relevant details of a ship to capture key technical parameters, cost characteristics, relationships, etc.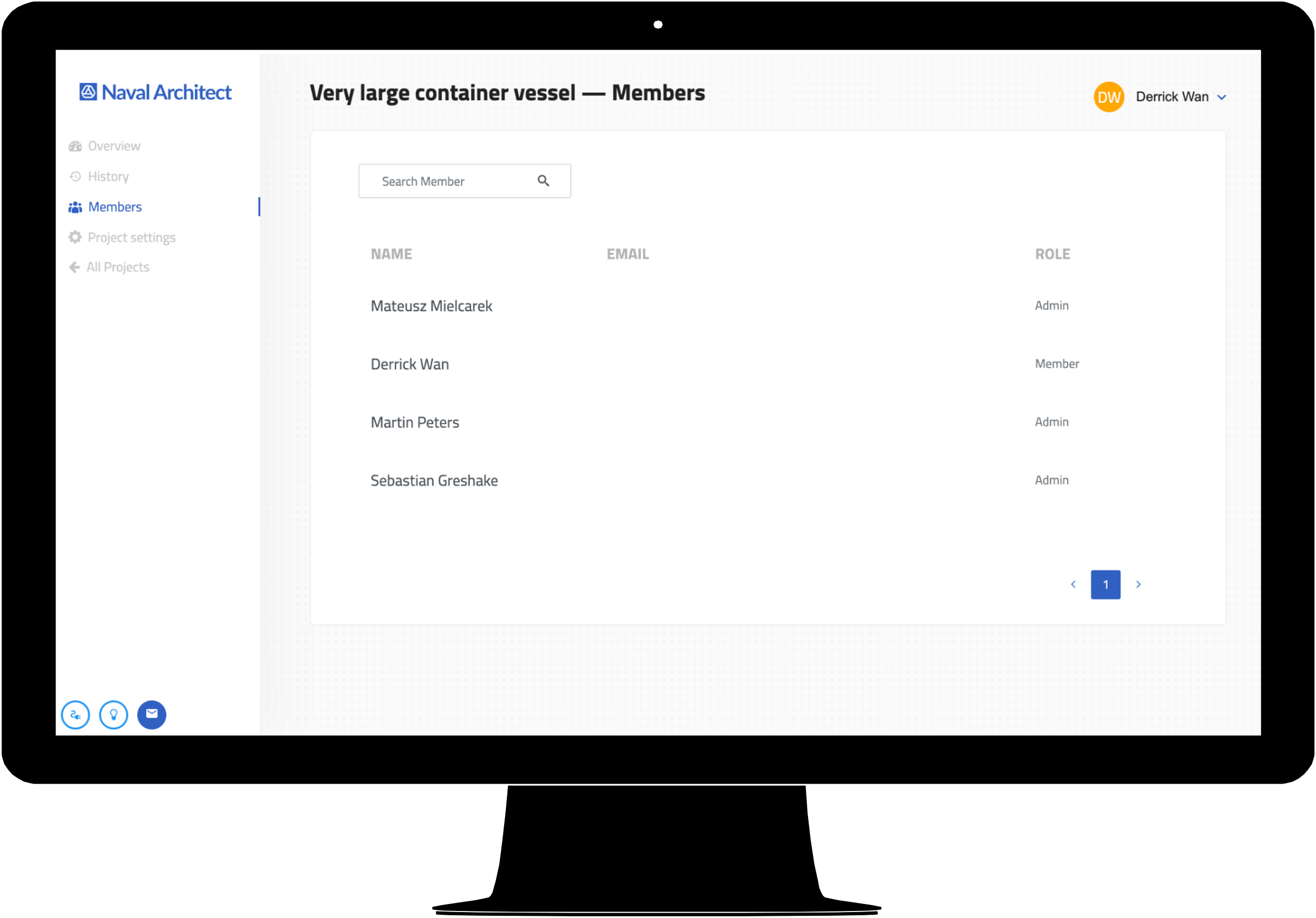 Efficient teamwork and coordination with all stakeholders
Save time and accelerate the ship building process.
Edit designs simultaneously with other users and monitor changes in real-time
Easily share design data and visualizations with your team, suppliers and customer
Accessible from any web browser, no installation required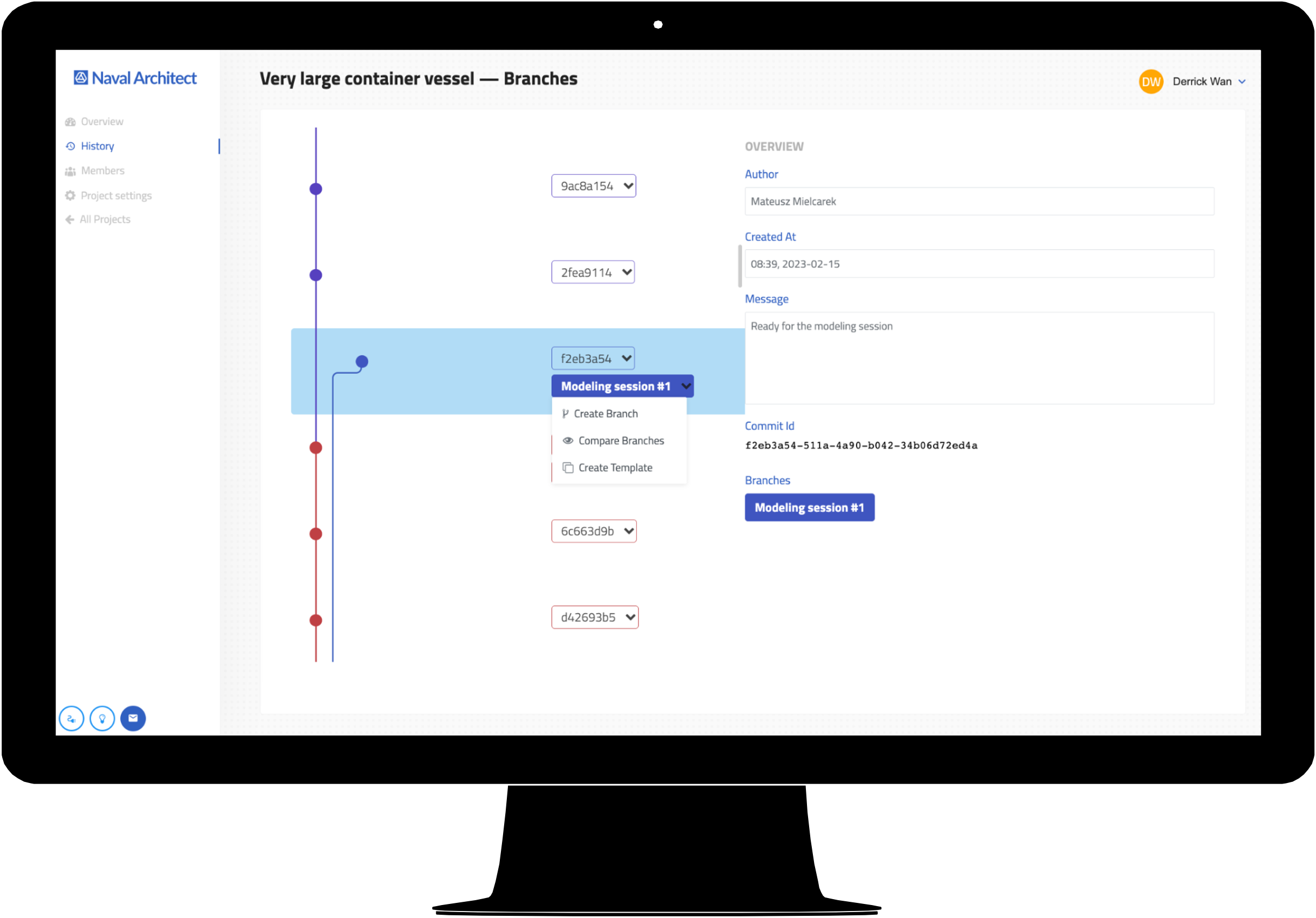 Data and Change Management
Maximum transparency on all changes and updates
Reduce the coordination effort and ensure data consistency.
Built-in version control and release management tool for precise data management
Everybody works with the latest design data at all times
Versioning: Design changes are instantly visible for all team members
Enables robust change management through branching and merging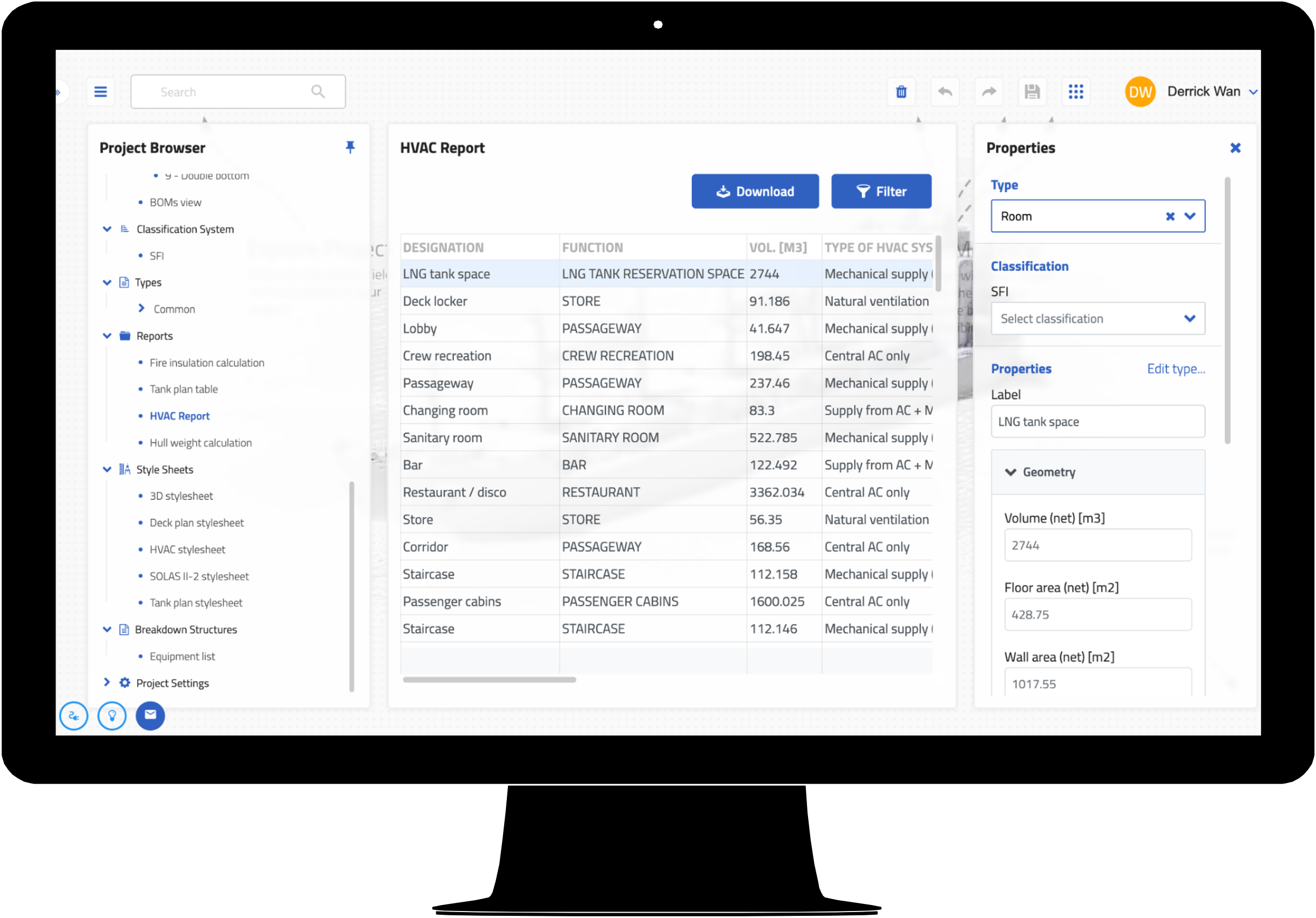 Reliable data for optimized decision-making
Minimize project risks and increase your competitive advantage.
Central information model with all relevant cost and technical data
Better overview of the project by tracking progress and monitoring key data
Improve accuracy of estimations and conduct plausibility checks with reference values to reduce critical planning errors
Join our Cloud Shipbuilding Platform
The Project Management Platform with everything you need to unlock real cost savings in your design process.
Gain a competitive advantage over your competitors.
Let's discuss your challenges and see how we can support:
Cloud Shipbuilding Platform Use-Cases
Naval Architect offers various use-cases to help you with your daily work. See a collection of exemplary use-cases here: