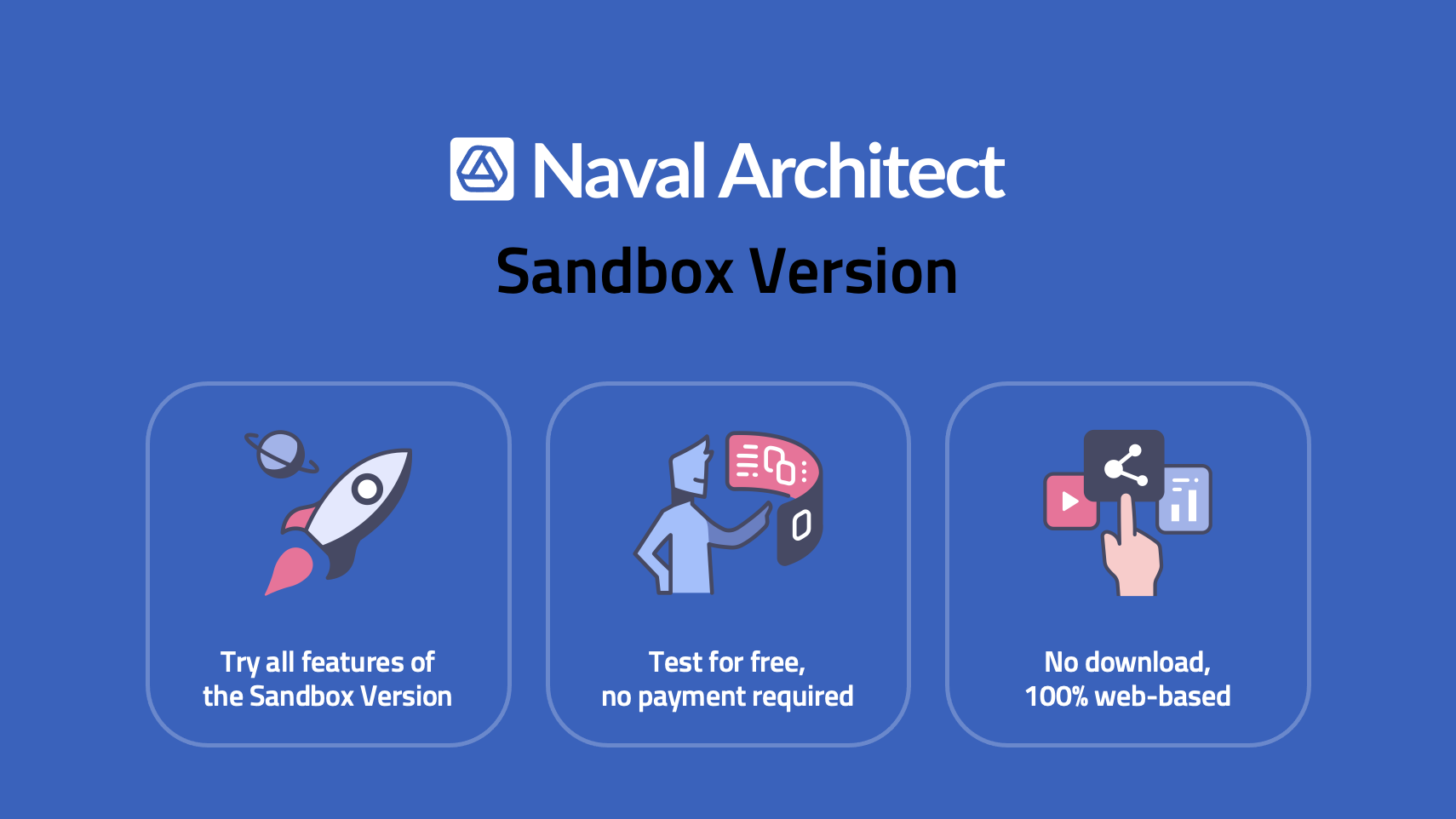 Naval Architect Sandbox Version just launched! 🎉
We are excited to announce that we have launched the Naval Architect Sandbox!
Why it's worth signing up:
– You can try out all current features of Naval Architect
– You can test the system for free, no payment is required
– 100% web-based, no download, so you can start right away
Our team has worked hard to create the most innovative cloud design software for shipbuilding. With this new technology, we aim to actively push the shipbuilding industry to the era of connected design and Digital 4.0.
In case of any questions or feedback, please shoot us a message and we will get back to you asap.
We are looking forward to see you on the Sandbox!