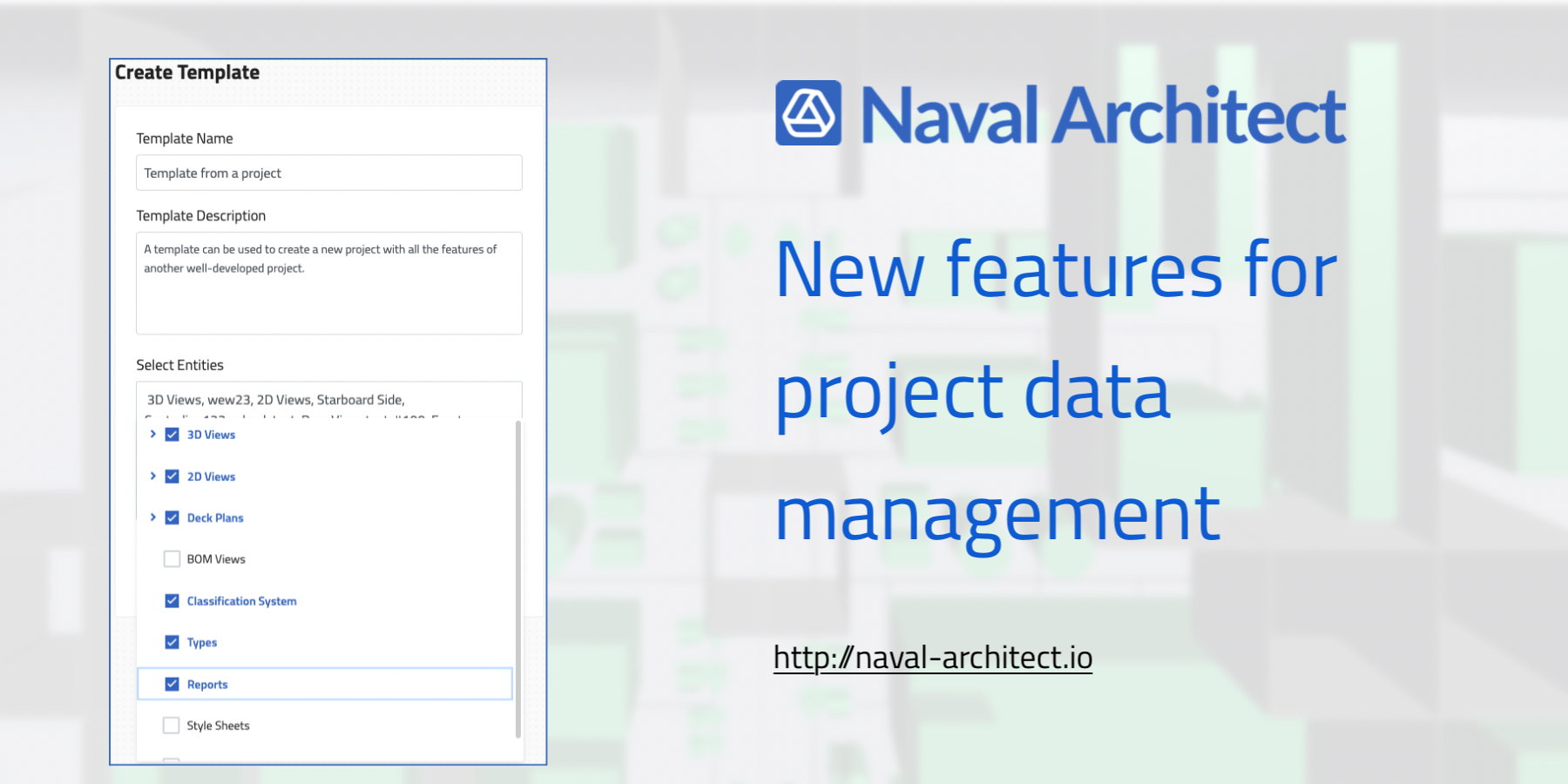 New features for project data management
We have not slowed down with development of our cloud-based project data management platform! We've been hard at work since the start of the new year, and we are thrilled to share the following exciting new features with you.
Cloud-first approach in project data management
Our cloud platform helps you focus on your work, not on tedious administrative tasks. All data that you supply to Naval Architect automatically saves, eliminating the need for unproductive clicking of "apply", "cancel" or "save" buttons. With this approach we follow modern user interface standards, ensuring a seamless user experience.

Project templates
Would you like to use the same configuration across different projects in Naval Architect? Simply create a template and enjoy all the precious features and configurations with every new project!

Project cloning
If you've had a successful project that you want to replicate or modify, we have you covered! Now you can easily clone the project in Naval Architect and continue efficient project data management thanks to our topological model and complete ship database.

Extended support for layers
Our layer support improved and now also applies to views in the platform. Thanks to that we can offer 100% compatibility of visuals with exported AutoCAD files, making your ship design process smoother.

Accelerate your work
Our team of passionate engineers optimised the algorithms used in Naval Architect. As a result, there is a 70% improvement in platform performance. This means you can expect even faster and more efficient workflows!

READY TO IMPROVE YOUR project data management?
Naval Architect is the industry's first platform to boost project data management based on a digital ship model. If you are interested to learn more, let's meet for a 30 mins session to discuss how Naval Architect can help to make your processes more efficient and reliable: Request a free demo here. We also offer a 14-day Free Trial of our platform.