Efficient Weight Calculation in Ship Design
Efficient Weight Calculation in Ship Design can be done efficiently with Naval Architect: quick configuration and instant updates on any design iteration! See our latest product teaser video to learn how weight calculation can be done in our cloud platform.
Efficient Weight Calculation with Naval Architect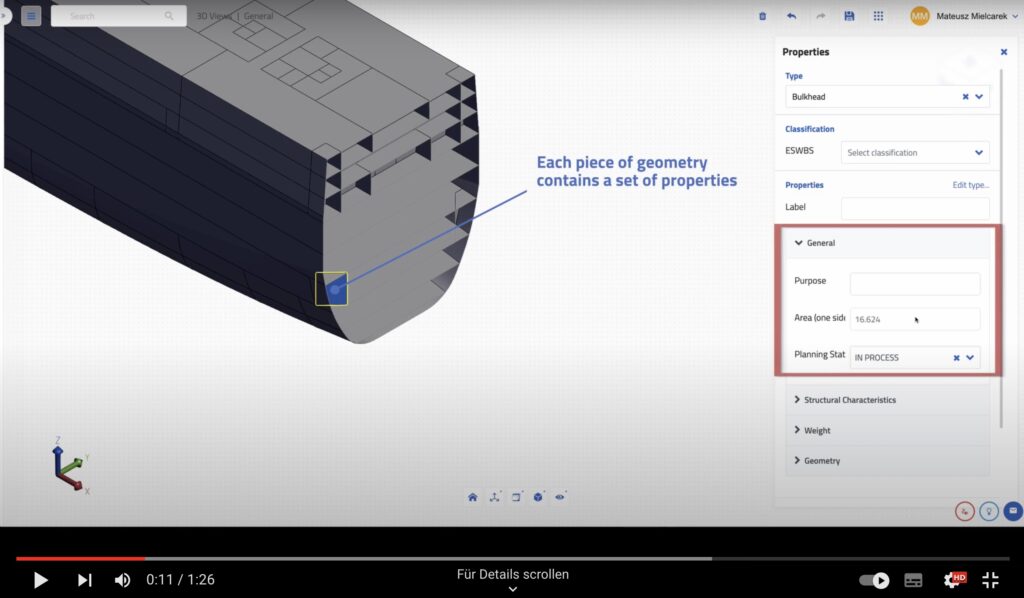 It is possible to start with a quick weight calculation in the beginning of a project and iteratively add new components and objects. Normally, you would need to update the calculation when changes are made to the model (either by you or your colleagues), which is highly time-consuming and annoying. With Naval Architect's cloud design platform, you can modify your model and the updates will be made automatically. The weight calculation report will be instantly adjusted based on the changes made, so you can quickly see the effect the changes have. Overall, Naval Architect helps you 1. to save time and achieve a faster & more efficient process and 2. to have a more reliable weight calculation as the impact of any changes made will be instantly reflected in the calculation.
Benefits of using Naval Architect for your weight calculation
As you can see, Naval Architect enables the following benefits:
it is quick to set up a first configuration for weight calculation
it is easy to create a report for better overview and for further analysis
when changes are made, the updates in the system are done instantly & automatically
you will see the effect the changes have on the weight immediately
no more incorrect calculations – the system calculates the updates for you
See more information about our product here: benefits | features | use-cases
If you are interested to use the ship design platform Naval Architect in your organization, you can request a free discovery call here. In this online call, we will learn about your specific requirements and give you a detailed demo of our shipbuilding software.